Honda CR-V vs. Toyota RAV4 at Urse Honda
See How the Honda CR-V Compares to Competitors like the Toyota RAV4 in Bridgeport, WV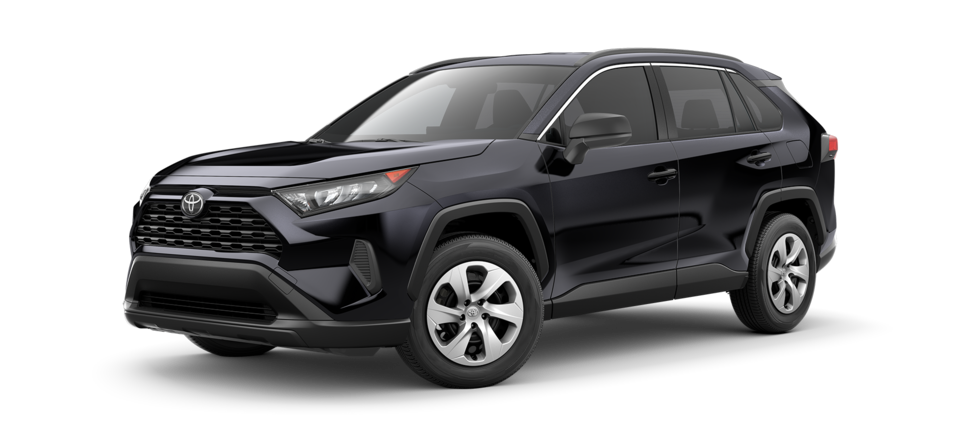 Efficiency and Acceleration
At first glance, some Morgantown shoppers may see the larger engine beneath the hood of the Toyota RAV4 and automatically assume it must be better. However, if you're looking for fuel economy and agile handling with a quick acceleration time, which is likely more popular among family drivers than torque output, we recommend you go with the Honda CR-V. This model offers a quick 7.4-second acceleration time, which is generous for a crossover in this segment, and it outperforms the 8.1-second acceleration rating from the Toyota. Fuel economy s also favorable for the Honda, offering a higher combined rating than the Toyota.
Interior Comfort, Space, and Amenities
The Honda CR-V is undeniably spacious, which is a major benefit to opting for this model over the Toyota RAV4. While they sit at similar sizes and seat five passengers, the Honda finds a way to make more space. With all seats upright, the Toyota offers 37.6-cubic-feet, which is just enough less than the Honda model's 39.2-cubic-feet to make a difference. With seats folded, get 69.8-cubic-feet in the RAV4, which pales in comparison to the 75.8-cubic-feet found in the Honda CR-V. The Honda offers more space if loading up the trunk for your family's respective afterschool hobbies or your personal adventures is important to you.
In terms of the interior styling and atmosphere, this one will be up to personal preference. Those who enjoy dark, broody interiors with jets of red contrasting carbon fiber may enjoy the feel of the Toyota RAV4. However, if your family life makes you lean towards a brighter, lighter interior, with luxurious leather-trimmed seating options, mature woodgrain features, and other interior details that lean more towards the luxury side, we think you'll enjoy the Honda CR-V. It expertly lays out your center screen stack for simplified controls at an arm's length while providing plenty of space in the center console for your hot cup of coffee or smartphone.
Technology and Safety Related to Price Point
In these categories, we're pleased to say that both models are similarly equipped. You'll get pretty much the same features in terms of infotainment, smartphone connectivity, wireless hotpot, and intuitive controls across both models, with the option to upgrade to a head-up display and digital gauge cluster. The same goes for safety features. The Honda CR-V offers Honda Sensing® standard, which includes forward collision alerts, auto braking, lane keeping assistance, and adaptive cruise control as the highlights. The Toyota offers a similarly equipped Toyota Safety Sense™ driver's assistance suite standard as well. But the kicker? You'll get all of those perks for a more competitive starting price on the Honda CR-V. Why would you pay more for the same?
Summing it Up
If you're a Clarksburg or Fairmont shopper looking for a durable and highly reliable crossover for your family, you're best to go with the Honda CR-V. Not only does this model achieve impeccable safety and technology features from the base model, but it also offers preferable acceleration from a smaller engine, more interior space, and more luxurious design scheme options than the Toyota RAV4, all at a more competitive price.
Start with a Test Drive
It's time to take a step in the direction towards your new Honda CR-V with your local Urse Honda dealership. We know you'll love how easy it is to shop with our team of experts on the streets of Bridgeport, WV. Give us a quick call to get your test drive appointment on the books with one of the fan-favorite compact crossovers out there.